We are always excited for invitations to participate in events! We love being active and involved in our community!
We thoroughly enjoyed calling Bingo for our sweet friends at the Senior Center. They definitely were not afraid to tell us when we weren't calling their numbers! Haha!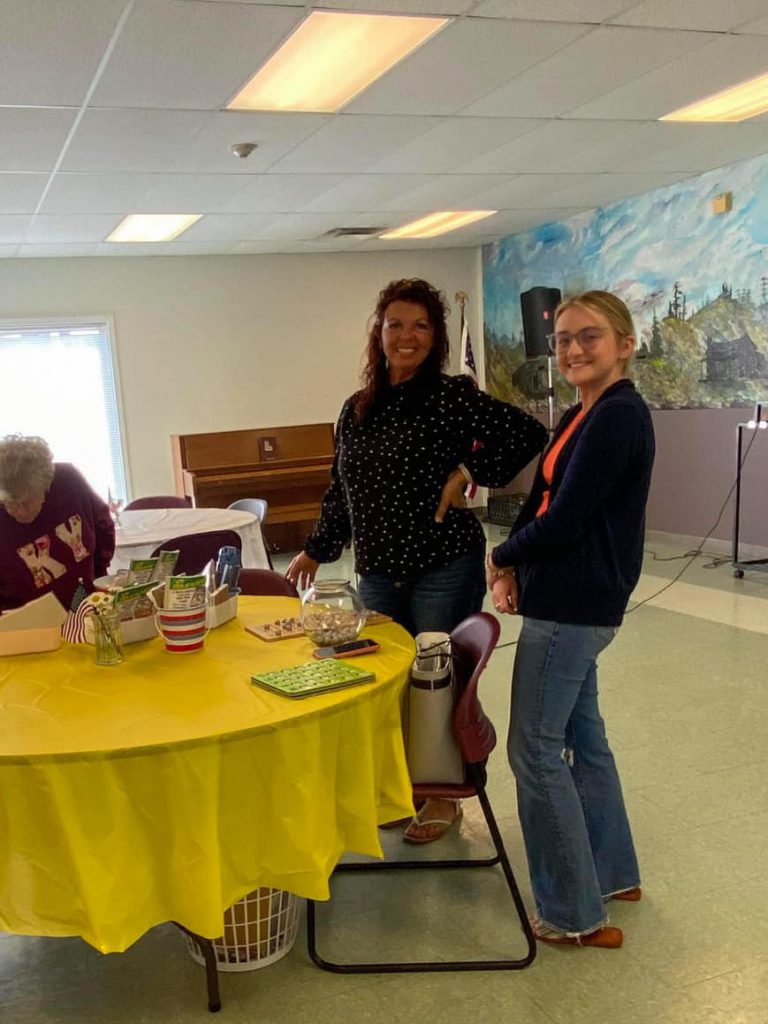 Anderson County Little League kicked off with a bang bright and early on Saturday, April 22nd with a 5K! The Chamber staff was more than happy to announce that we made it…barely! We sure do love those members!
Community volunteers, high school volunteers, FRYSC staff, AC Extension office staff, and ACBOE staff worked booths at the "Reality Store" for the 8th graders on Friday, April 21st, 2023. Anderson County Middle School 8th graders participated via their math classes. They were assigned a family, a job, paid Uncle Sam, opened a checking/savings account and then visited 15 booths to pay for housing, insurance, childcare, groceries, utilities, and other expenses. What an amazing experience this was not only for the kids, but the volunteers as well!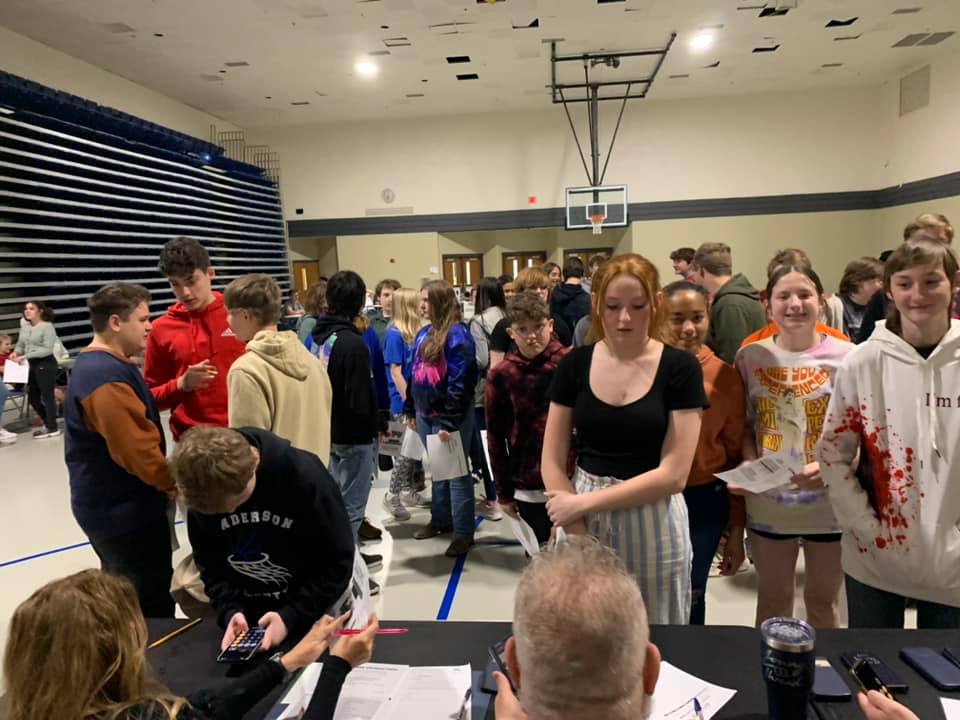 Move over, Pitch Perfect announcers! We were all smiles as the City's 2022 Christmas Parade emcees…we read stories, sang with the crowd and SANTA!! We saw SANTA!! Businesses and organizations were so creative with their floats, it was truly an awesome experience!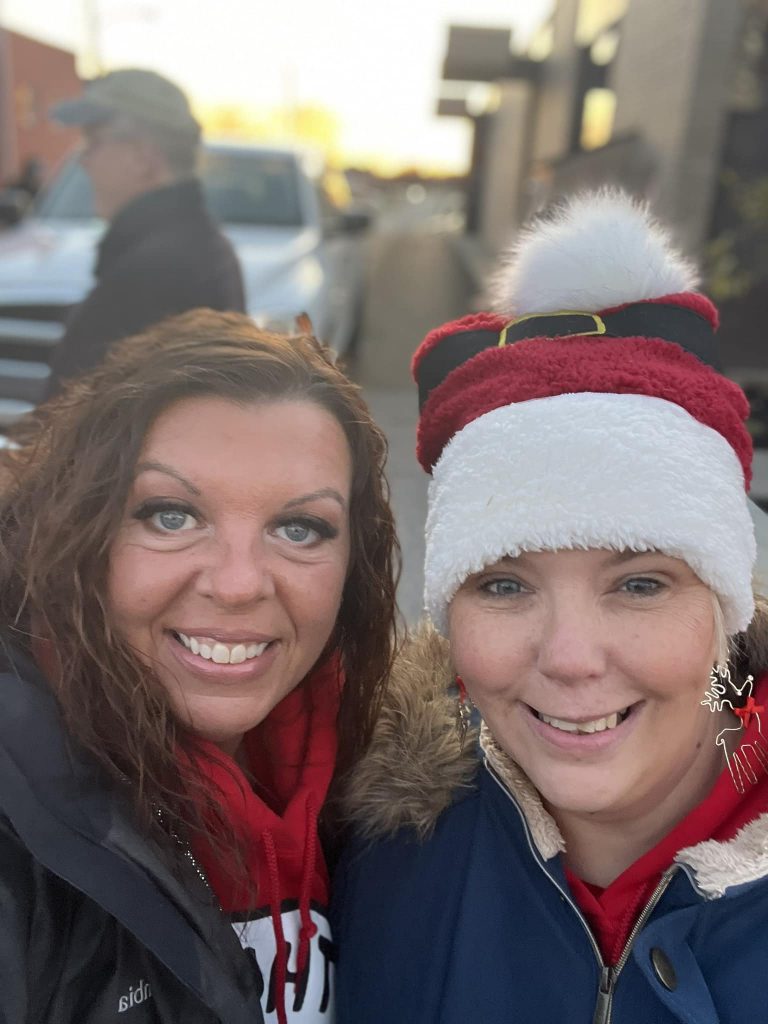 We were so excited to be a part of this, everyone had a great time making this video!
Each year, the City of Lawrenceburg teams up with The Anderson News and the Anderson County D.A.R.E. program to bring you Trick or Treat at the Park. Children and adults Halloween is always a fun time at the Chamber! We try to go all out when we pass out candy to the littles!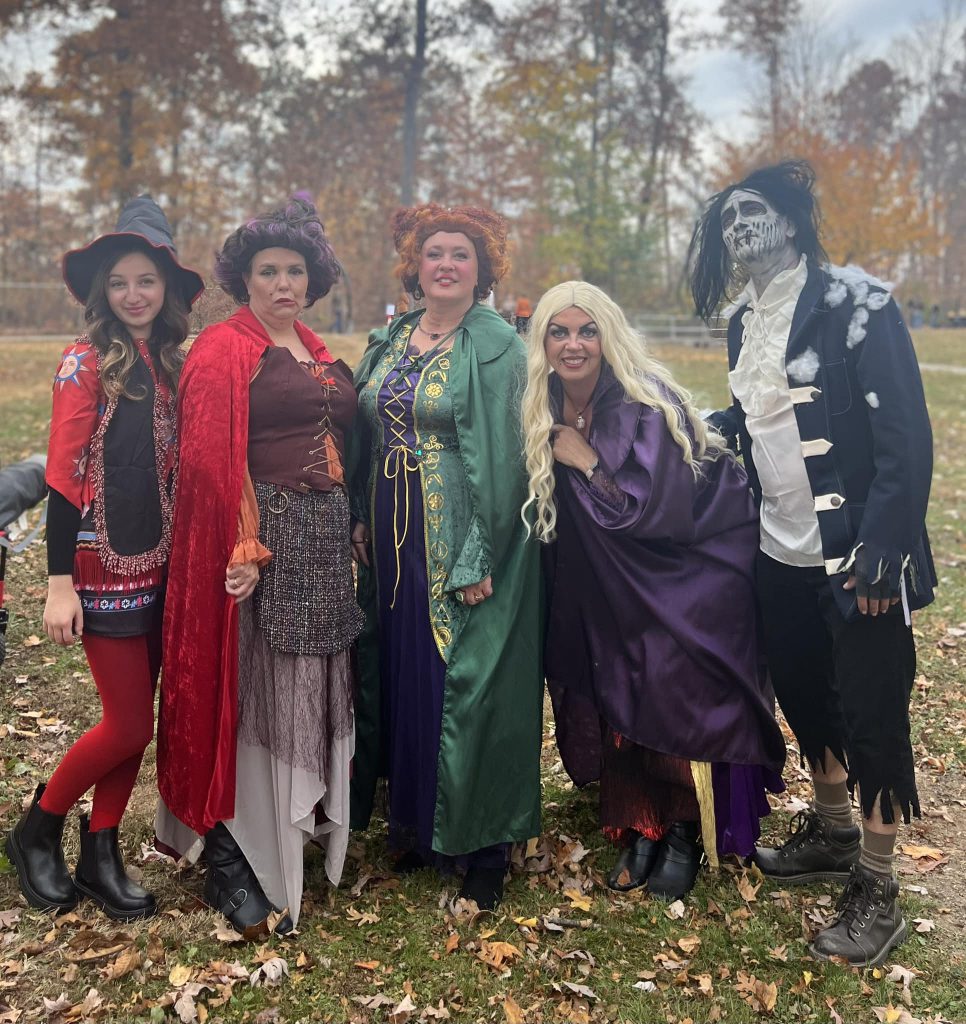 Annual Burgoo Festival
We love participating in the Burgoo Festival! Burgoo is typically held during the last weekend in September. Pageants, crafts, food, live music and rides galore…the Burgoo brings in visitors from all over! Whether we are entering the burgoo contest or manning a booth, we always have the best time! We truly enjoy meeting so many awesome people! They really are #justalittlefriendlierhere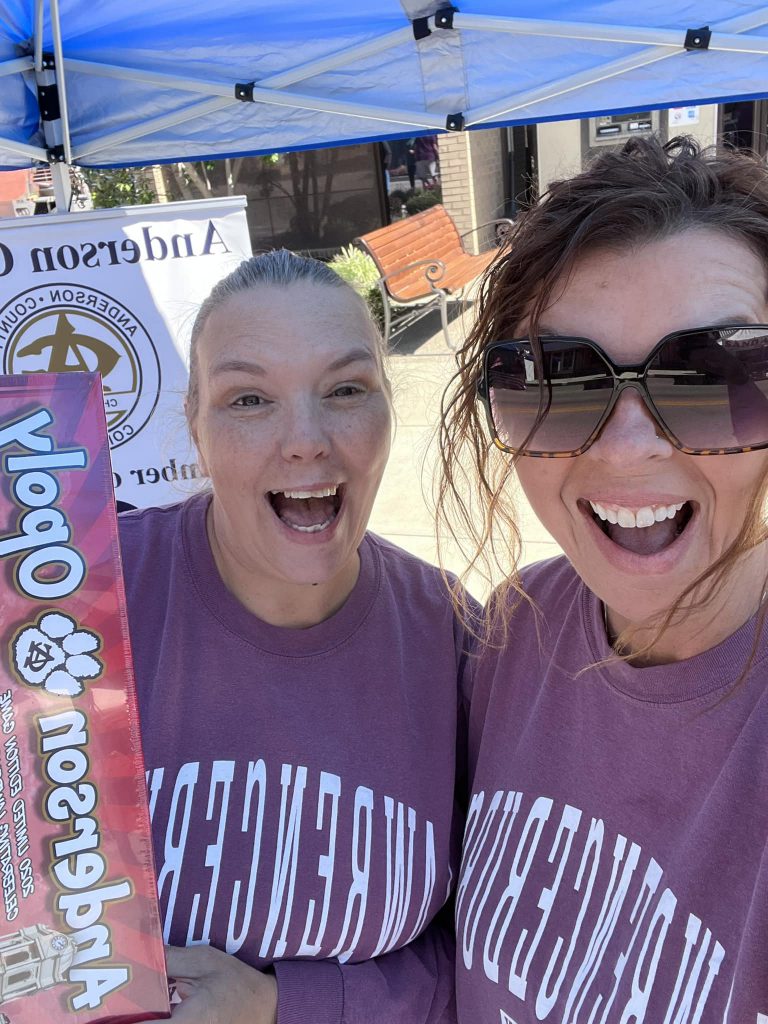 The Stave Fest is a newer, 2-day craft festival brought to you by the City of Lawrenceburg. Held in September, the Stave Fest boast a variety of hand-crafted goods, live music, tons of food and many other activities to enjoy. We've been invited to set up the past few years and we're always excited to bring along some friends!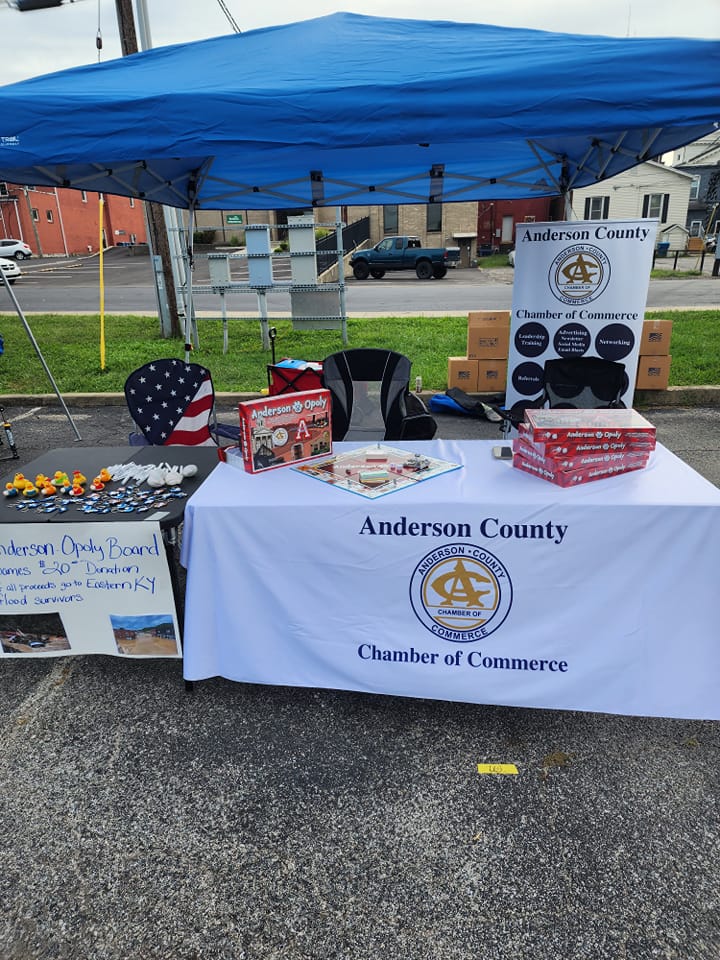 Each year, in an effort to raise funds for Cops4Kids, Cash a Check sends local community members to jail. Those members in turn, try to raise enough money to get themselves out. In all, the community came together and raised over $11,500 for children at Christmas time in Anderson County. We were truly honored to play such a small role in such a wonderful program.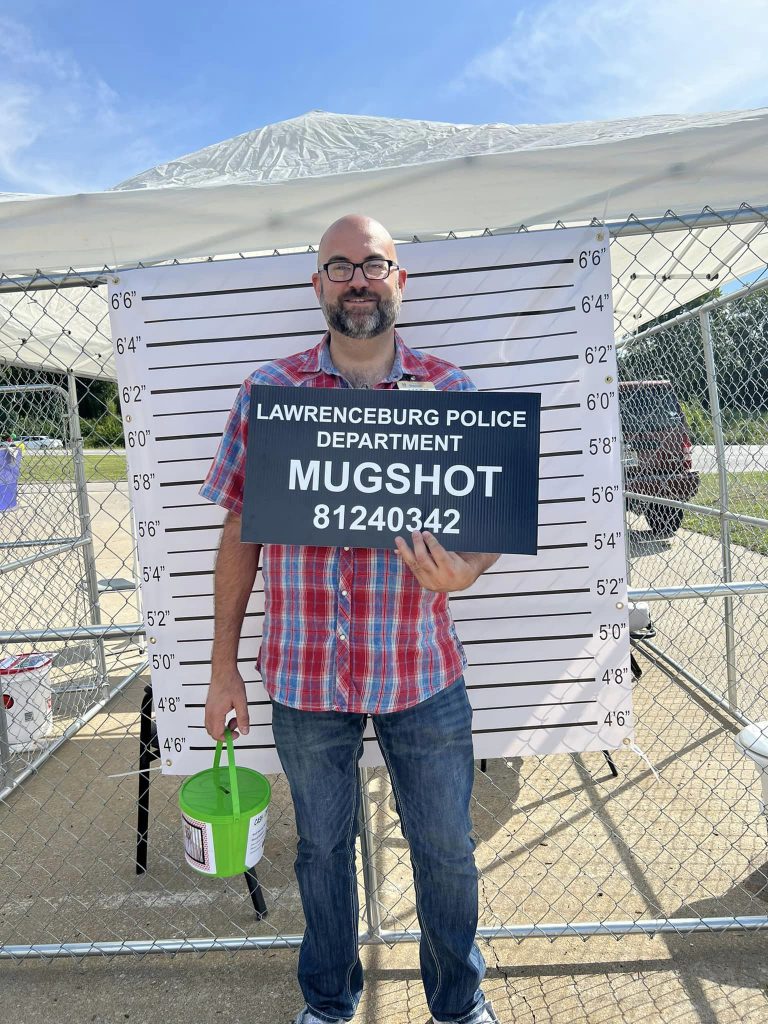 We love being out and about within our town, but we must say this was by far one of our favorite experiences! We were asked to help judge the Senior Center Talent Show and they blew us away with their acts! Each talent unique and entertaining and each one a winner in our eyes! They may have won our hearts as well.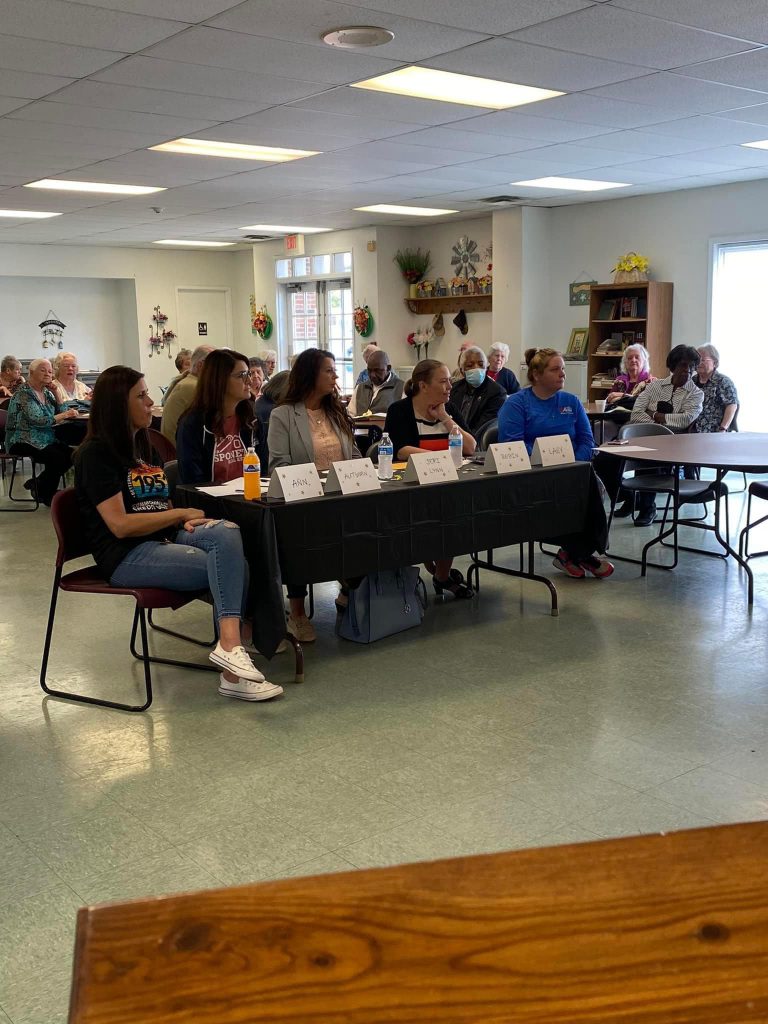 Hank comes to Town.
We love Hank! Hank is a precious rescue and our one and only chamber horse member. Hank is known for his charity works and his great big heart! Hank and his mom, Tammi visited the Anderson Public Library where he not only received his library card, but also Keys to the City and a Proclamation from Mayor Troy Young and Judge Executive Orbrey Gritton.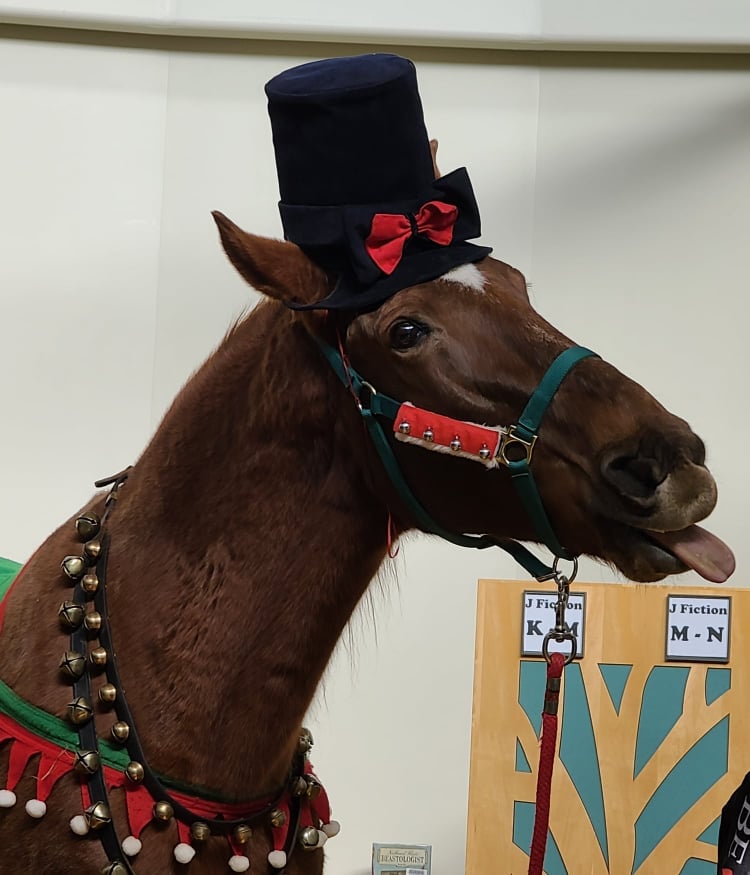 Four Roses opens brand new Visitor Center
Chairman Club Sponsor, Four Roses, unveiled their spacious new Visitor Center and we couldn't wait to see it. The design was immaculate, boasting a mellow cocktail lounge, unique merchandise and interactive bourbon bottle display.
Discover their new Toasted Vanilla Bourbon Salt brought to you by Osmo Salt & Four Roses.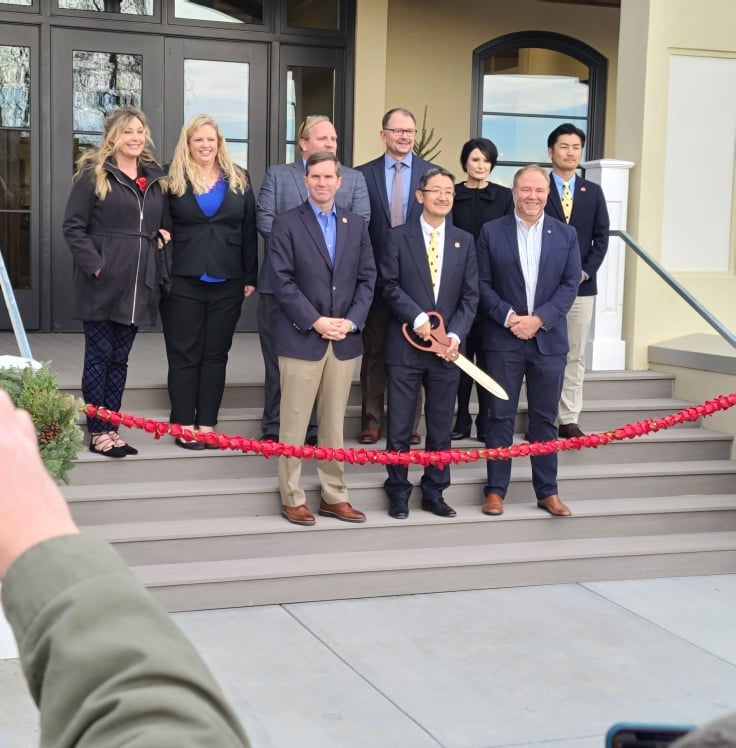 Friend of the Chamber, Bluegrass Community Hospital joined forces with the Gill Heart & Vascular Institute Affiliate Network in an effort to enhance cardiovascular care across Kentucky.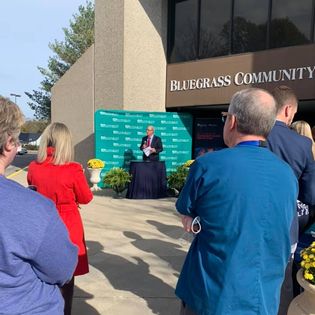 Hammond Creek Dog Park Clean Up
What beautiful weather we had for cleanup at Hammond Creek Dog Park in honor of Earth Month! Various organizations and volunteers came together to participate in the Bluegrass Greensource event, Main Street Clean Sweep sponsored by Commonwealth Credit Union!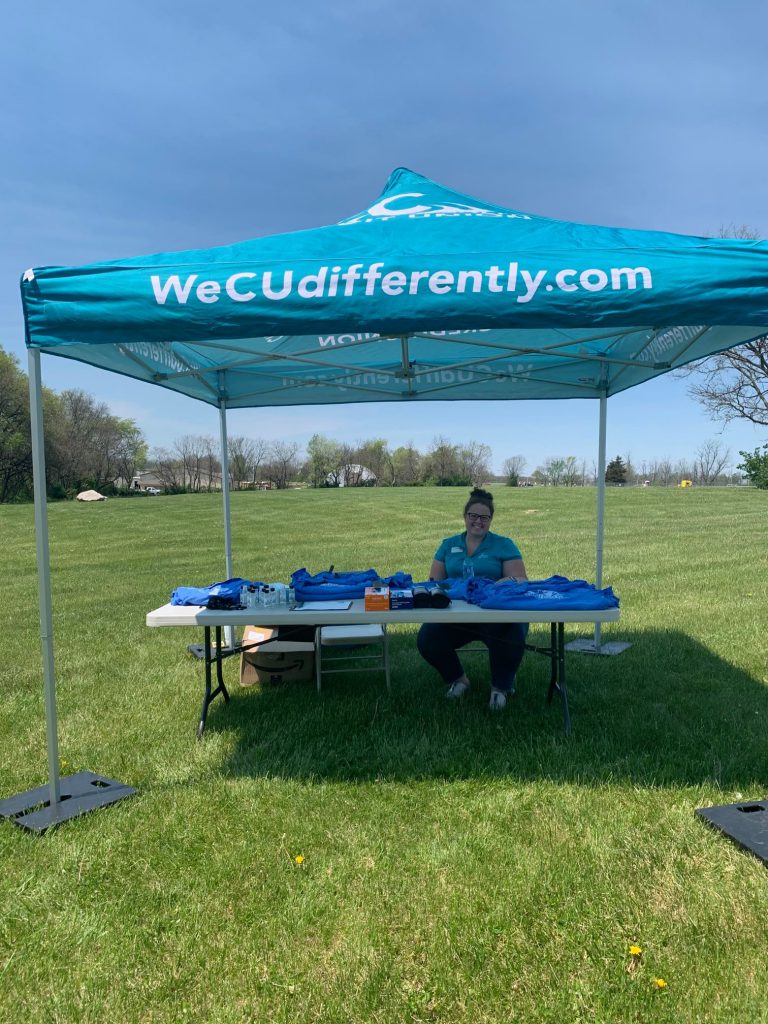 Back in Business & Better
In the aftermath of a pandemic, we felt the need to unite, and give our businesses something to smile about…so we began the campaign of tying our community back together.