Skip to content
Businesses, are you hiring? Check out our Who's Hiring Facebook page to post your jobs and find interested candidates!
Job Postings
Anderson County Farm Bureau
Anderson County Farm Bureau is looking for a full time Customer Service Representative. Email david.taylor@kyfb.com for an application.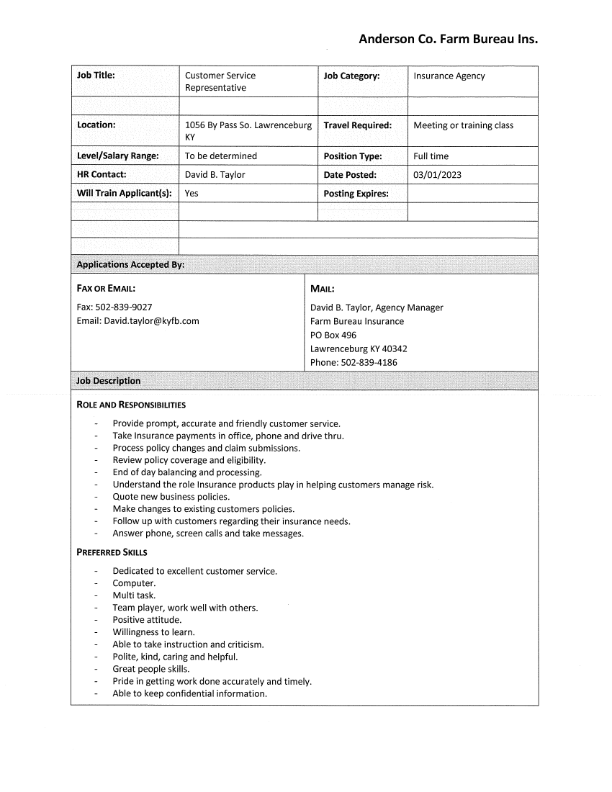 Applied Processes, LLC
Follow the Yellow Brick Road to…continuous improvement! Along with providing for your production needs, Applied Processes, LLC places high value on continuous improvement including smart workspaces, on the job training, continuing education, and team building!
NOW HIRING for machinist and welders! Contact us at 502-839-1109 today!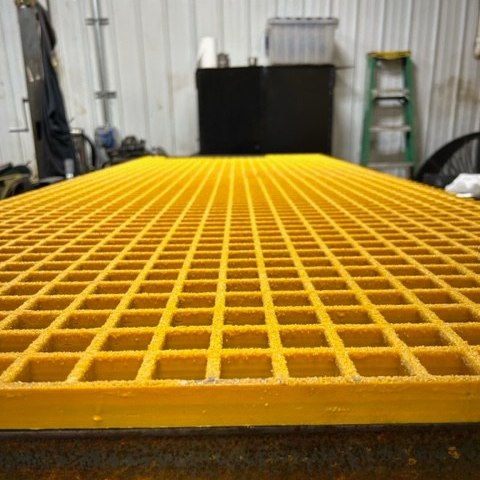 BCTC Lawrenceburg Campus
BCTC Lawrenceburg is hiring for a full-time Campus Assistant. BCTC employees qualify for the same benefits (health insurance, retirement, dental, etc.) as state workers.
Interested?
Apply here: https://careers.kctcs.edu/jobs/campus-assistant-lawreneburg-lawrenceburg-ky-kentucky-united-states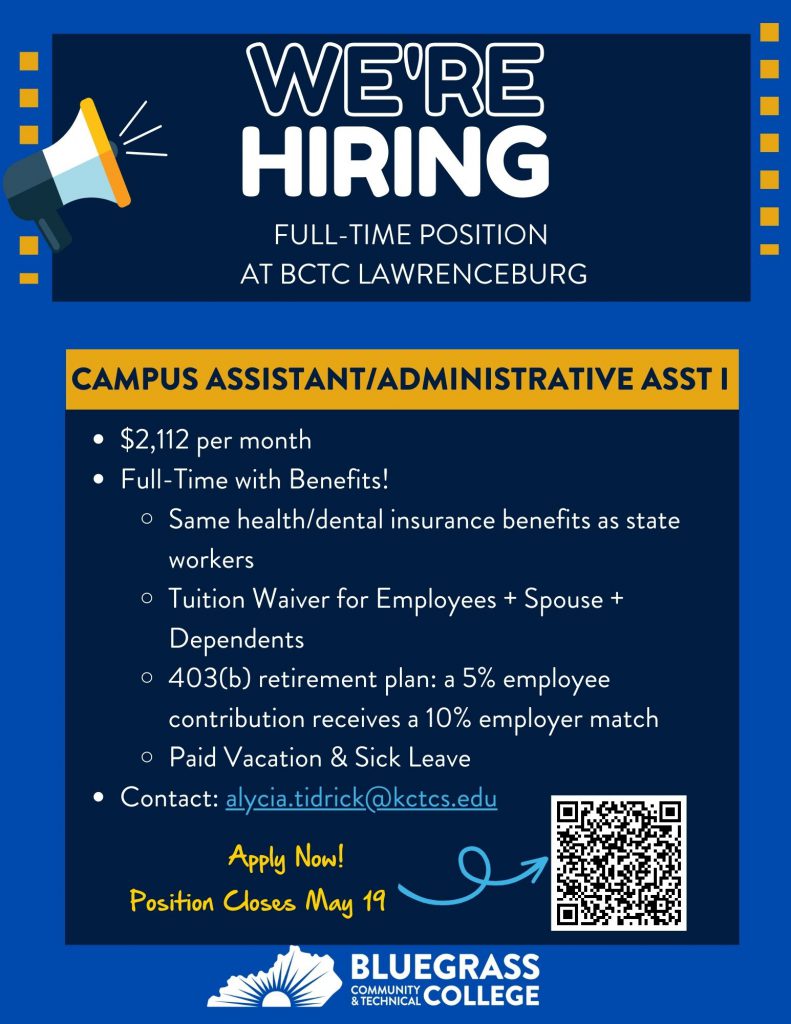 Bluegrass Community Action Partnership
Please email your resume to Jackie.johnson@bgcap.org, or visit www.bluegrasscommunityaction.org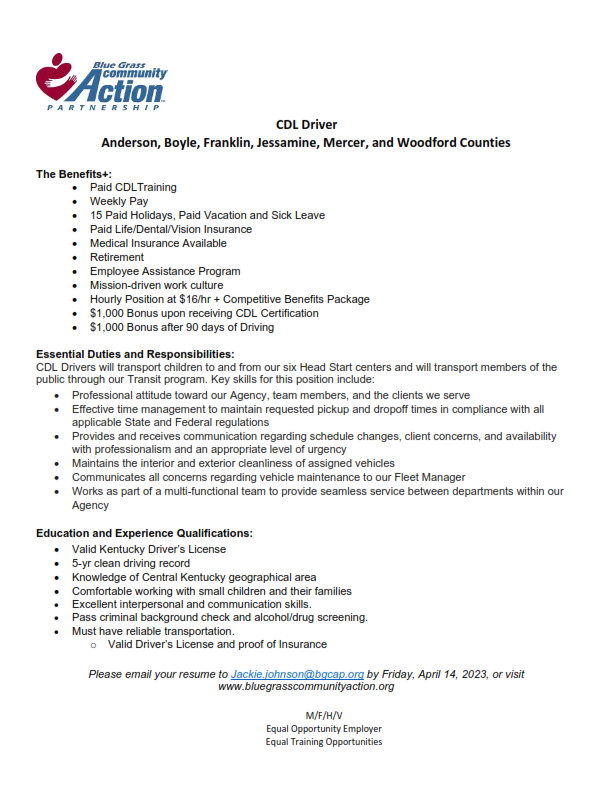 Bobby Hyatt Plumbing & HVAC
We are looking for employees who are motivated and eager to learn the plumbing and/or HVAC trade.
Contact Ciara at 502-839-6827 or stop by 106 Bob Hyatts Way in Lawrenceburg, KY.
Proudly serving Anderson County for 55 years!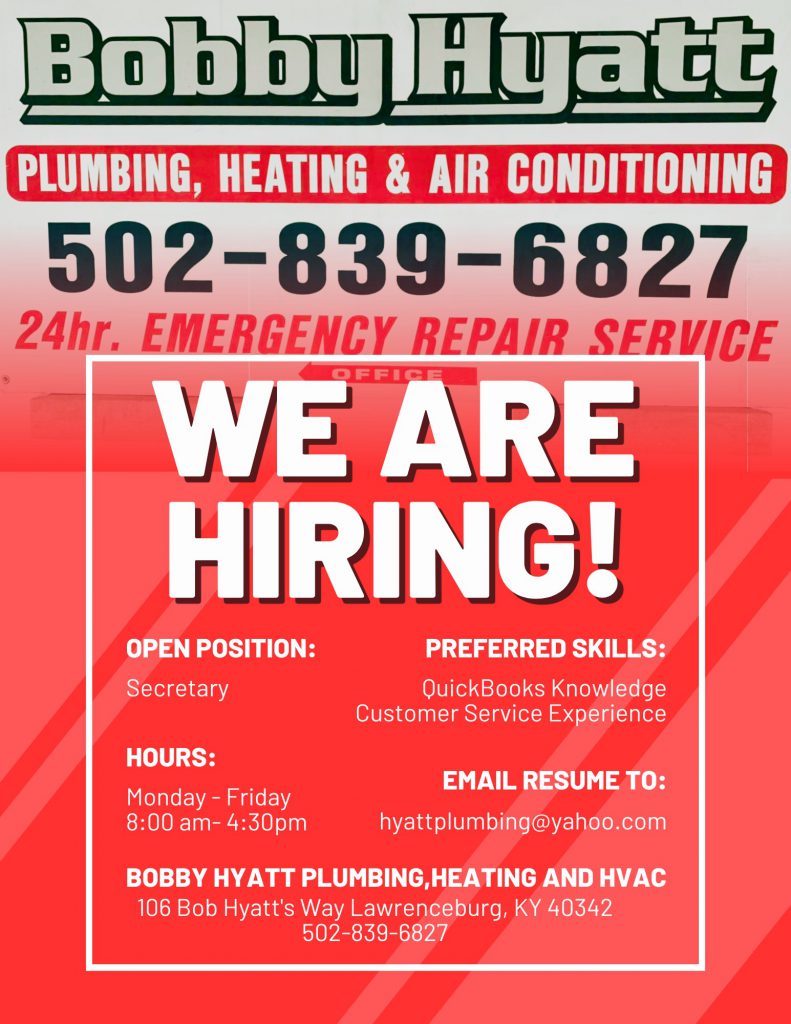 Cash A Check
Email resume to cheryl@cashacheckky.com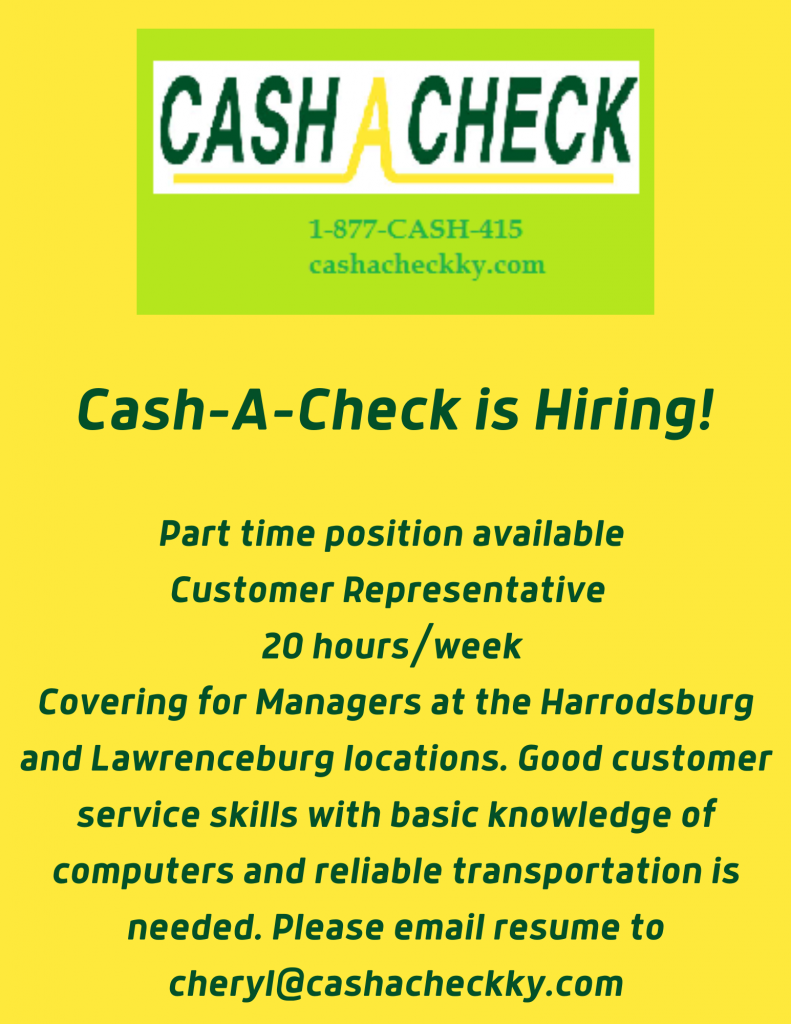 Hometown Manor
Hometown Manor Assisted Living of Lawrenceburg…a great place to work with weekly pay and wonderful residents in a terrific town!
Contact bonnie@hometownmanor.com to apply!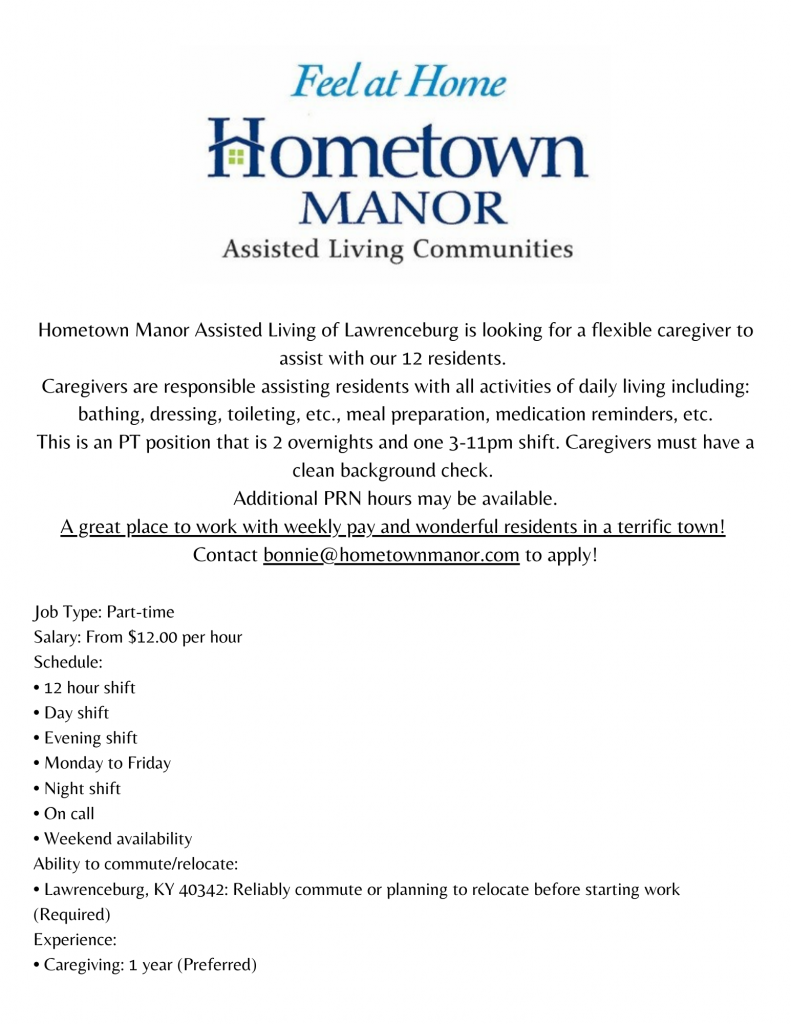 Servpro of Lexington
Email resume to larryc.servpro@gmail.com, walk-in, or call 859-225-3193