On the third Tuesday of every month, the Chamber host a networking luncheon at 12:00 p.m. at the Anderson County Senior Center. Each networking luncheon is an opportunity to meet and connect with local businesses, share information about your upcoming events and enjoy a delicious, free lunch catered by one of our member restaurants. Each luncheon is sponsored (by a business or organization) which in turn, receive 25-30 minutes for a presentation regarding their very own programs.
After Hours Events give new and existing members the opportunity to meet and greet with potential new clients and make great connections within their own community and beyond. If you have never attended an After Hours, we encourage you to do so!
March 21, 2023 Networking Luncheon with The Creative School
We were all smiles while having lunch with The Creative School! Emily and Kaitlyn took us through their Reggio inspired classroom settings which focus on project based learning and the impact it has on their students.
Big Jack's Café delivered an array of homemade chicken salad croissants, pasta and potato salad, handsome jimmy club sandwiches and their famous banana pudding for dessert!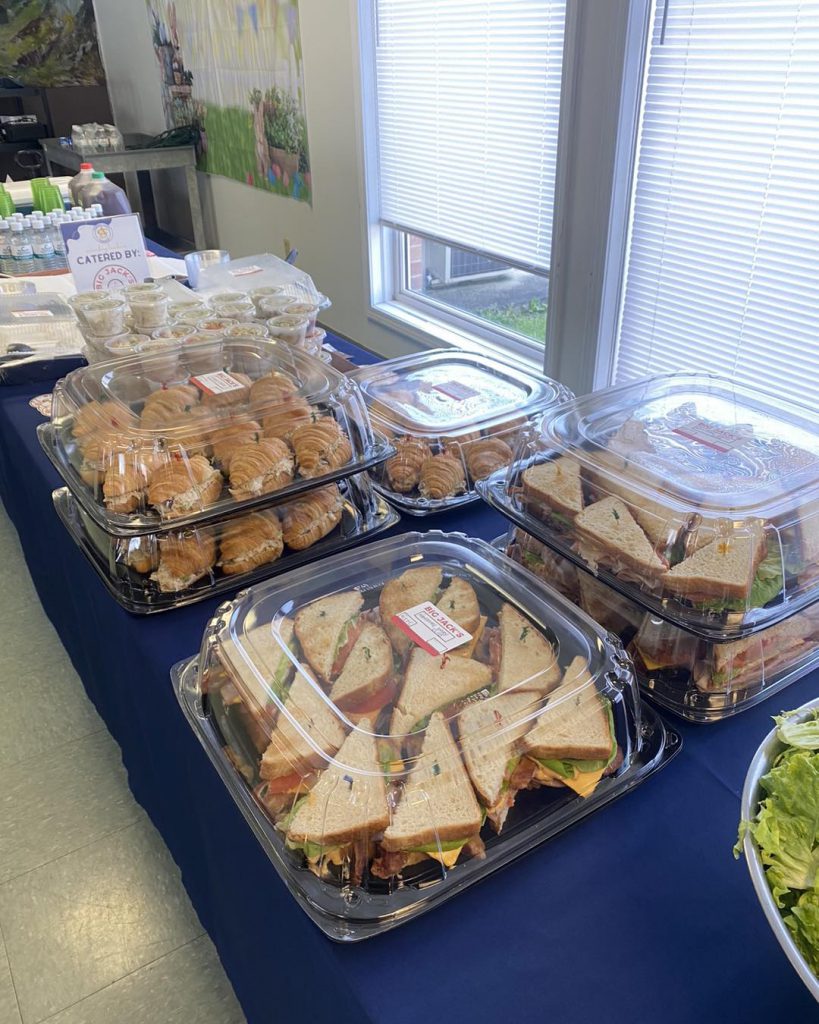 Mercer County Chamber After Hours at Lemons Mill Brewery
Our sister Chambers love to meet and share upcoming events, ideas for improving our programs, and benefits for our beloved members. On Thursday, February 23, 2023, 5 Chamber Directors gathered at Lemons Mill Brewer in Harrodsburg for Mercer County Chamber's after hours event. Representatives from the Kentucky Chamber, Better Business Bureau and 40 members were also in attendance.
Lincoln County Chamber of Commerce
Danville-Boyle County Chamber of Commerce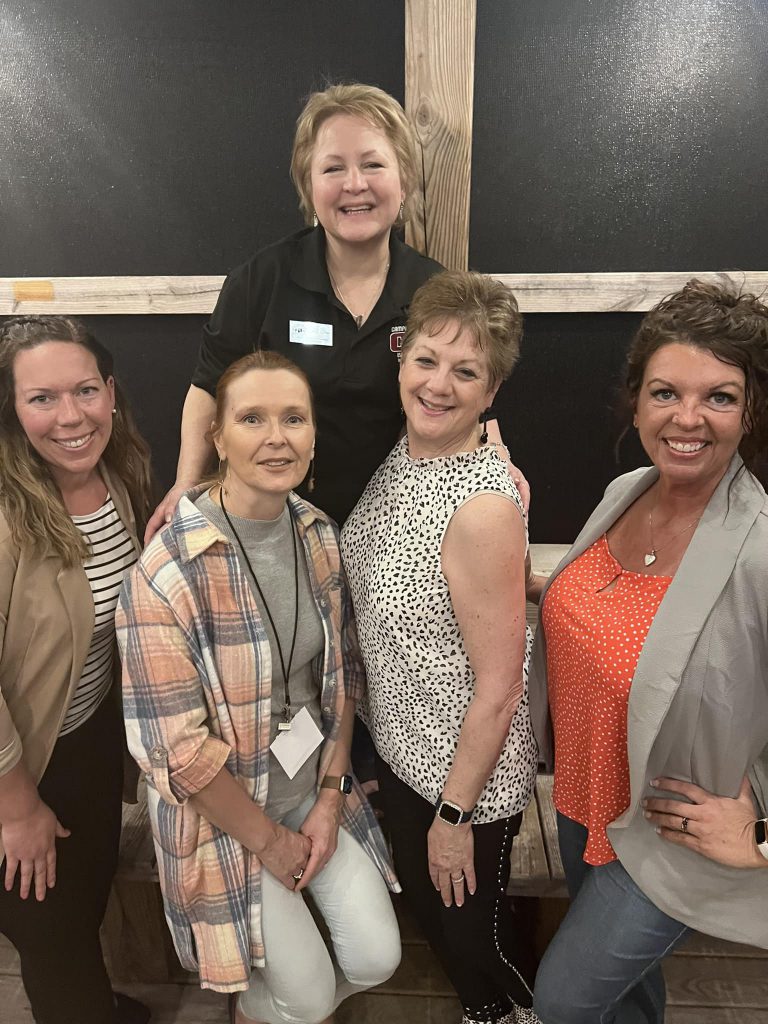 February 21, 2023, Networking Luncheon with Exit Realty Crutcher
We had a great turnout for our first luncheon of 2023 hosted by Exit Realty Crutcher. Cindy & Mark Crutcher, along with their team, shared information regarding the future of the housing market and the crowd was all ears.
Licho's Mexican Kitchen never disappoints with their amazing, fresh ingredient spread of quesadillas, chicken & steak tacos and burritos plus all the extras.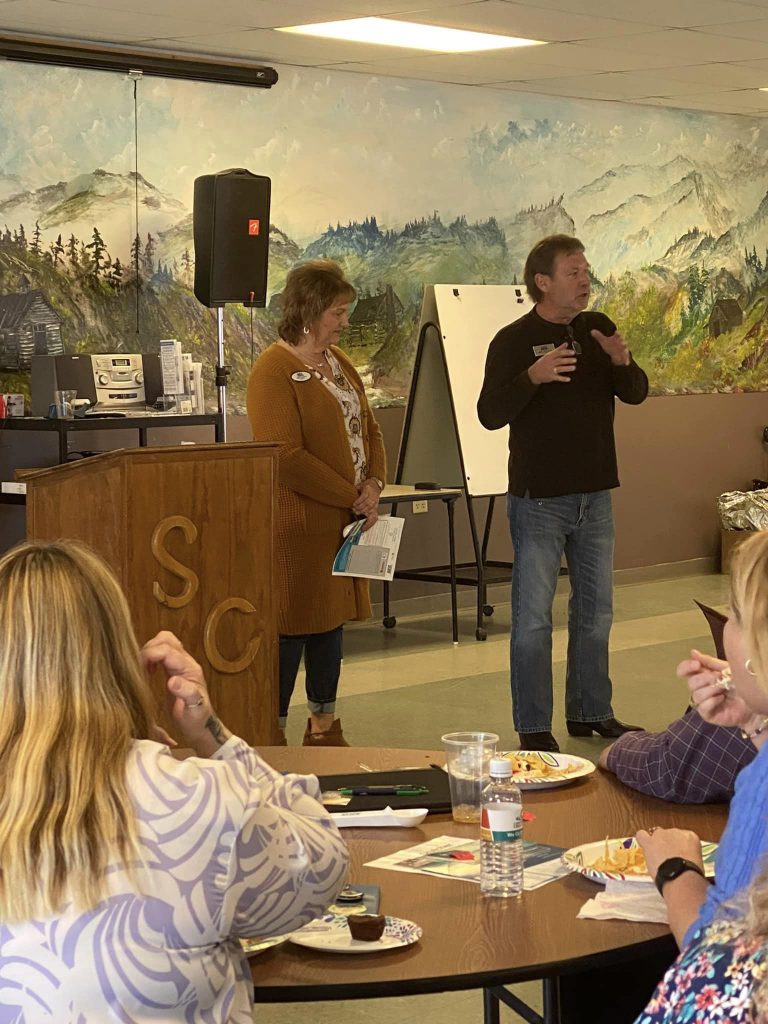 December 1, 2022, Regional After Hours at Lovers Leap Winery
We were so excited to host our first After Hours event in over 3 years at Lovers Leap Vineyards & Winery. It was amazing, we saw friends from Frankfort and Harrodsburg! Hill of Beans BBQ set up a beautiful charcuterie spread. Lovers Leap unveiled the last leg of their brand-new touring facility and let's just say "stunning" is an understatement. Don't take our word for it, head out and see for yourself!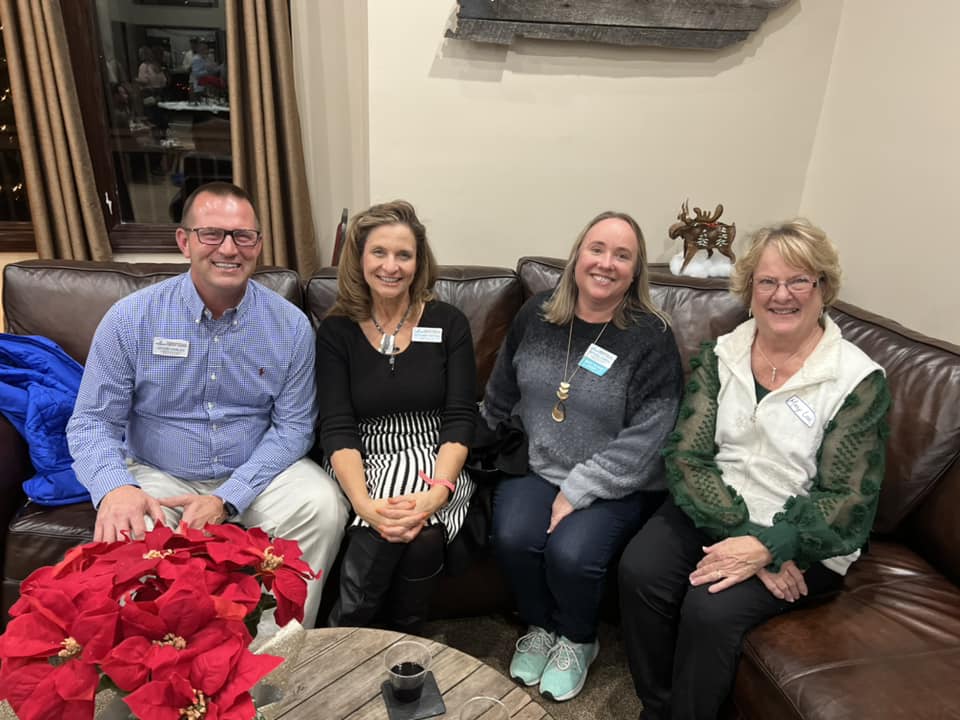 November 15, 2022, Networking Luncheon with Kentucky Utilities
LG&E & Kentucky Utilities sponsored November's Networking Luncheon. Mary and Daryl were amazing presenters about the rebate program for businesses (did you know about this??!) and the new power meters that are heading to Lawrenceburg customers.
Lichos Mexican Kitchen provided an amazing meal of burritos, quesadillas, and tacos…OMGoodness!!!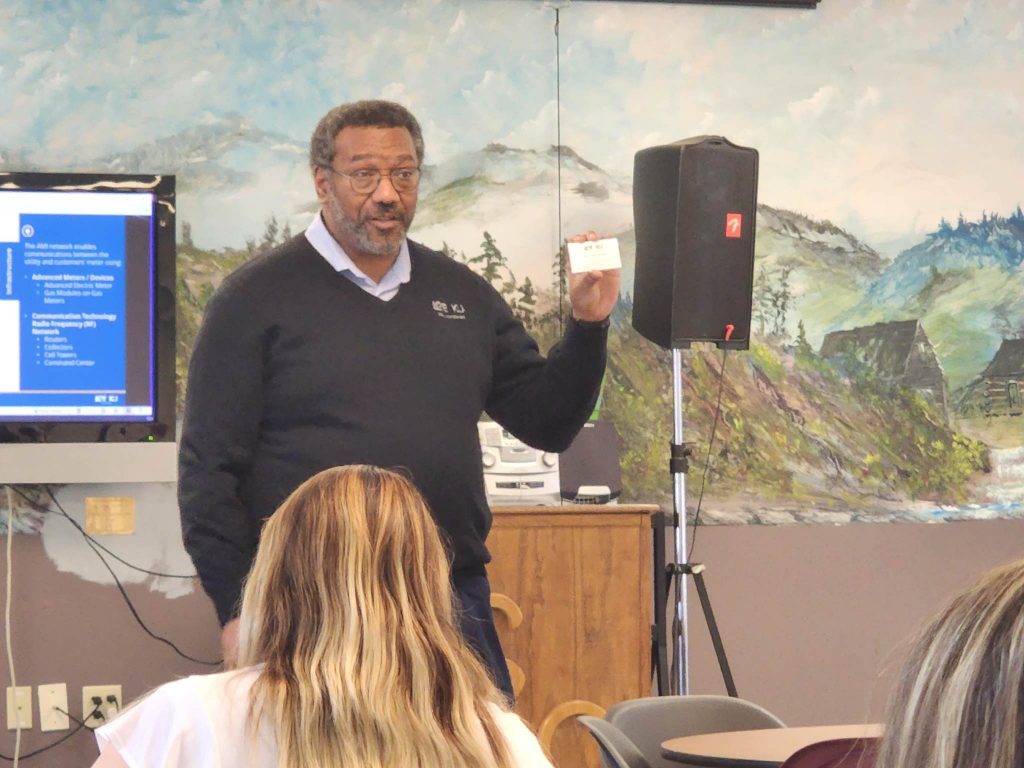 October 18, 2022, Networking Luncheon with Anderson County Schools
Bobby Murphy with Anderson County Schools delivered an inspiring presentation on how our local schools have educated through the pandemic and are moving forward!
Locally owned, Lee's Famous Recipe of Lawrenceburg is always a hit with their famous chicken tenders and potato wedges!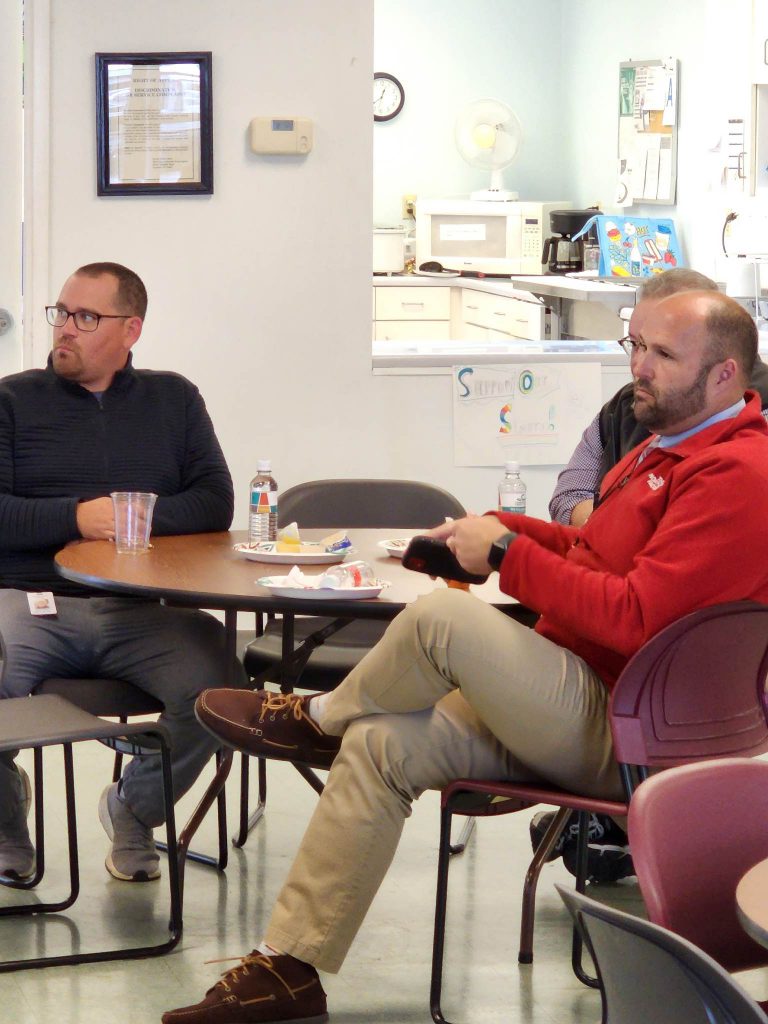 Are you covered? Did you know that https://www.facebook.com/AshleyNesbittKentuckyFarmBureau can make sure you and your assets are protected with the correct level of insurance coverage.
Ashley gave a fabulous presentation to our luncheon attendees and discussed the variety of coverages available while they enjoyed chicken and steak fajitas from our fabulous La Isla Mexican Restaurant!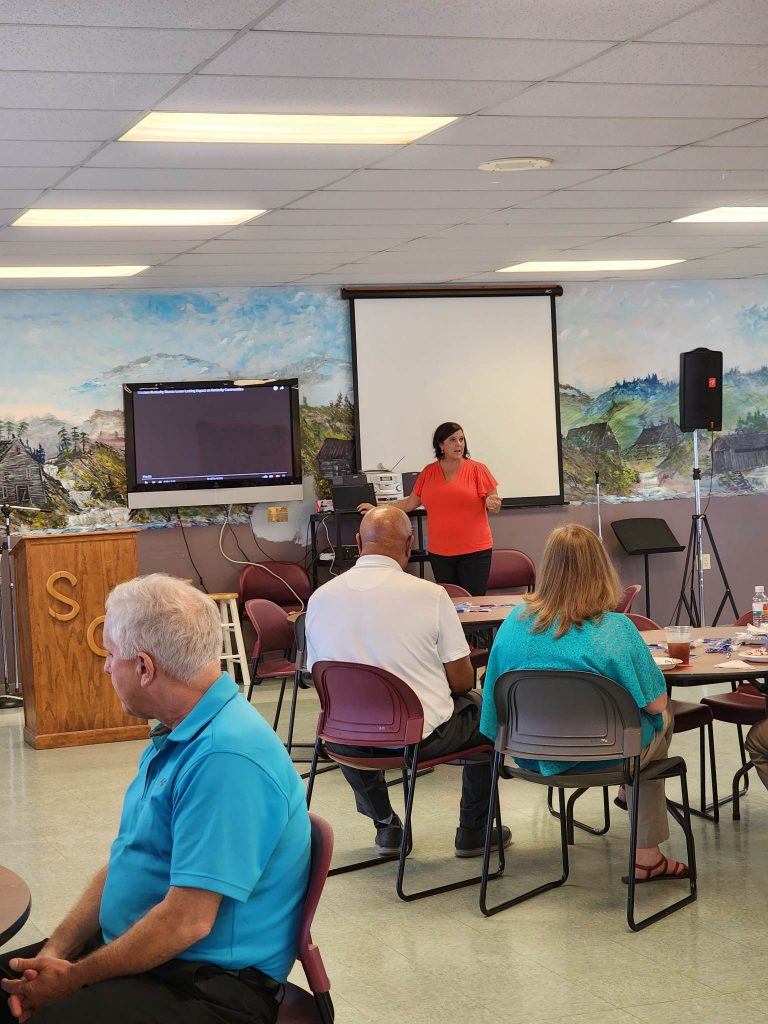 August 16, 2022, Networking Luncheon with Anderson County Community Theatre
Anderson County Community Theatre sponsored our Networking Luncheon for August. These fantastic ladies brought the largest crowd since pre-Covid!! We highly recommend you attend an upcoming show!
Heavens to Betsy! provided a fantastic meal full of gourmet turkey sandwiches, potato and puff salads, big clubs and Italian sandwiches!
July 19, 2022, Networking Luncheon with Growth Solutions Team
Growth Solutions Team sponsored our Networking Luncheon in July and encouraged us to ACHIEVE OUR GOALS!
Verona Pizza served up a delicious spaghetti & lasagna lunch while David and Barbara Kelley educated us with an interactive presentation about not only setting goals, but how to work towards accomplishing them.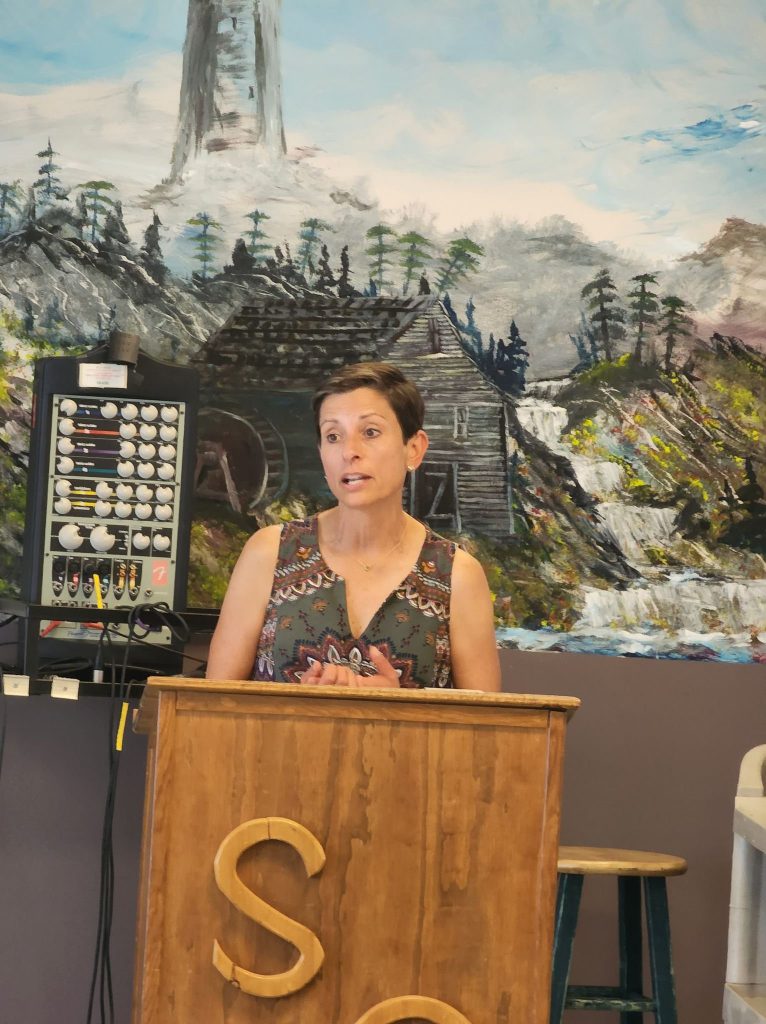 June 30, 2022, Regional After Hours at Cummins Ferry RV Park & Campground
What a great turnout for the Regional After Hours event at Cummins Ferry RV Park and Campground! Cummins Ferry host breathtaking views, food trucks & music every Saturday night 5-8pm March-November, 2+ miles of easy hiking and walking trails, boat launch, 20×40 stainless pool, a 9-hole Disc golf course, 300′ fishing dock on the river, a fire pit grate at every RV site, kayak rentals, and more! Did we mention they are pet friendly?
Mercer County Chamber of Commerce
Danville-Boyle County Chamber of Commerce
May 24, 2022, Networking Luncheon with Bluegrass Community Hospital
Friend of the Chamber, Bluegrass Community Hospital sponsored May's Networking Luncheon and educated participants on the different causes and treatments of pains we all endure (or are likely to endure, because, well, accidents!!)
To ease the anxiety of thinking about the suffering we endure, Bluegrass Sabor treated us all to fabulous spaghetti, chicken alfredo, and bread pudding with bourbon glaze.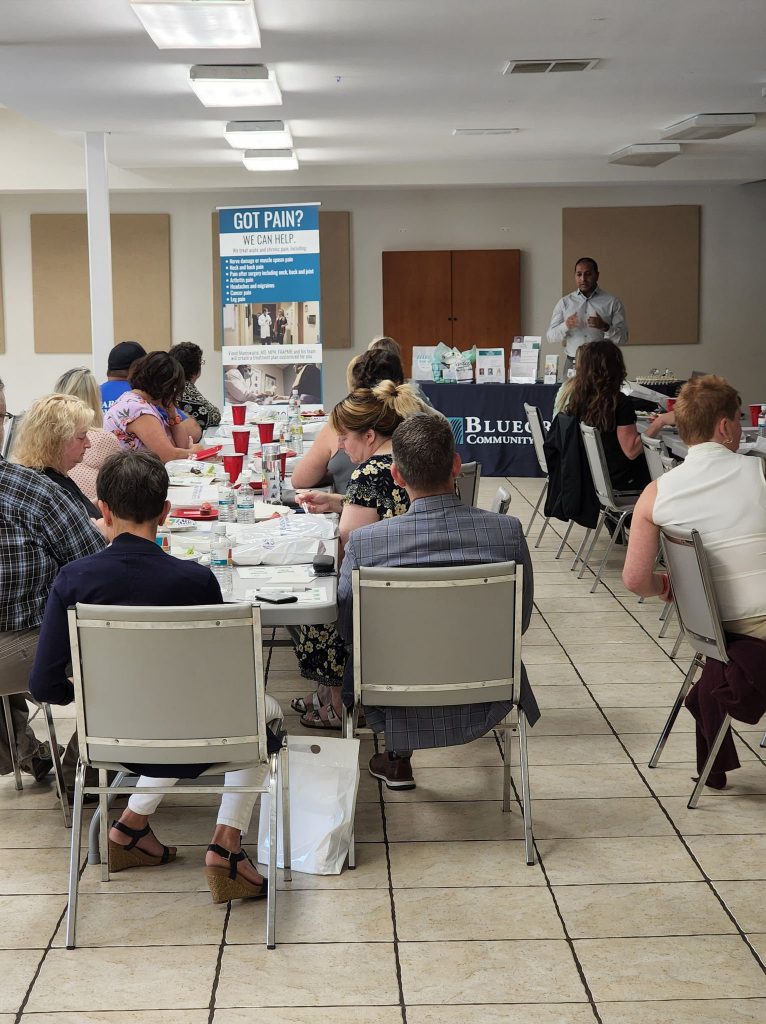 April 19, 2022, Networking Luncheon with Bluegrass Care Navigators
President's Club Sponsor, Bluegrass Care Navigators hosted April's Networking Luncheon and educated us regarding their top-notch Alzheimer's and Dementia care plan along with a presentation of their very active volunteer program.
Everyone enjoyed the catered Lee's Famous Recipe of Lawrenceburg lunch and lots of mixing and mingling!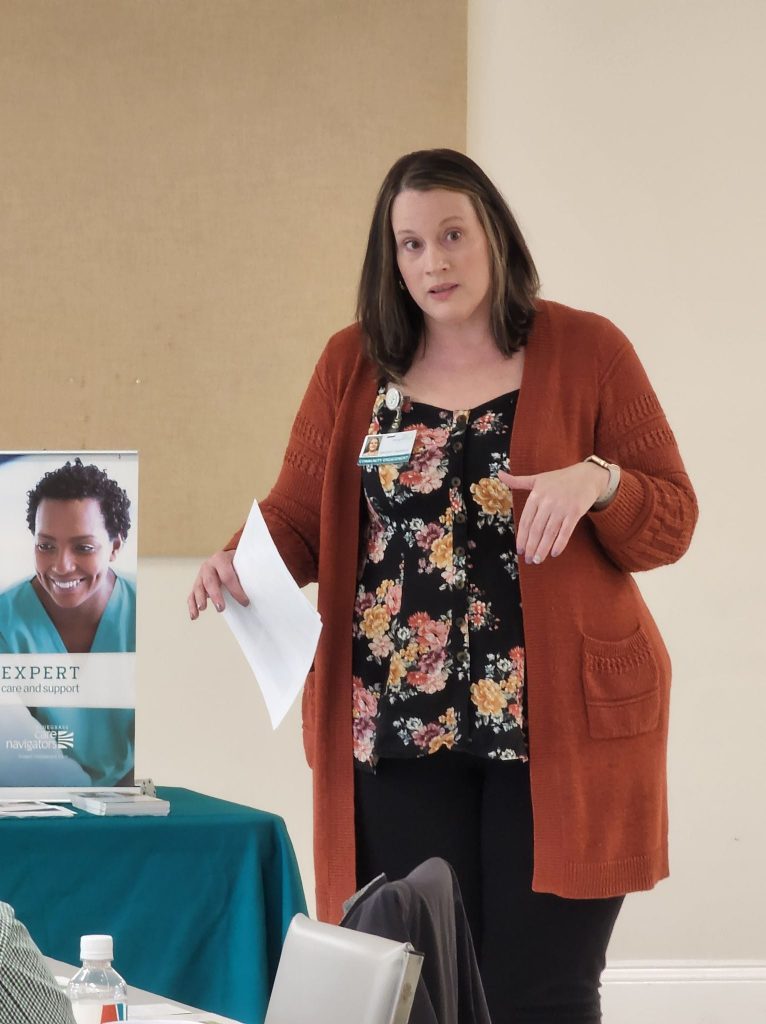 March 16, 2022, Networking Luncheon with Workforce Solutions
Did you know the Workforce Solutions team of BCTC Lawrenceburg Campus can customize training for your employees? They offer courses such as: Motivating Employees, Critical Thinking Skills, Creative Problem Solving, Time Management and so much more!
Check out all of the customizable courses here:
http://bluegrass.kctcs.edu/workf…/customized-training.aspx
If you missed it, then you missed a top-notch Taco Bar from Casa Bonita Mexican Restaurant with all the extras!!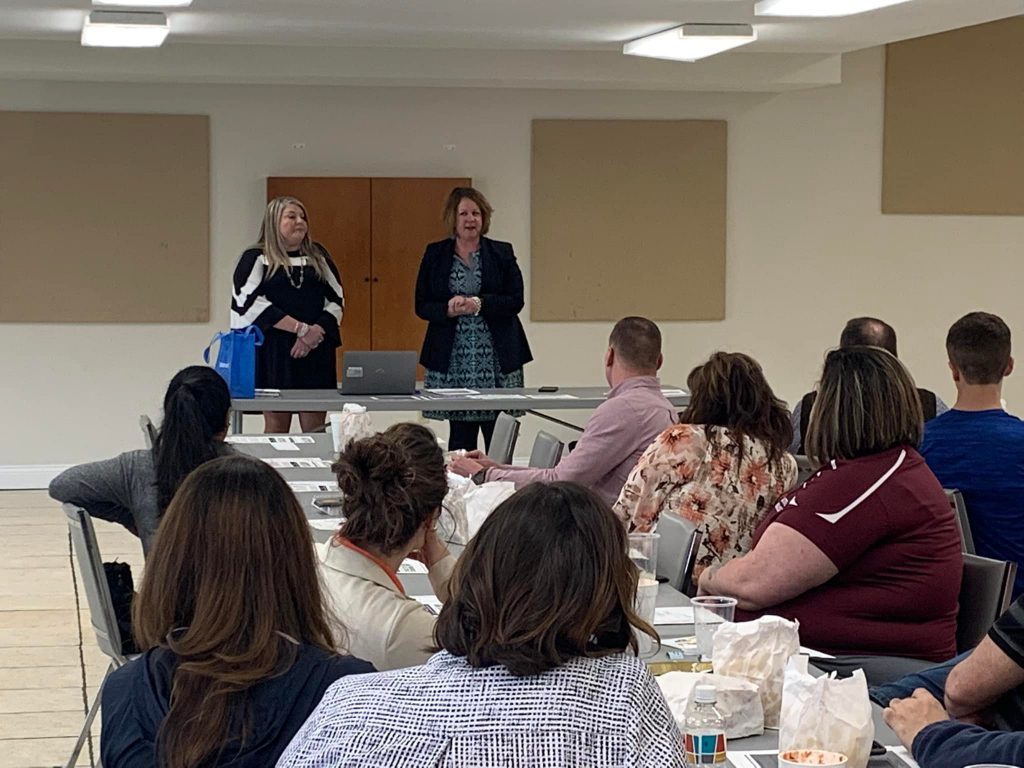 February 17, 2022, Networking Luncheon with Commonwealth Credit Union
Chamber Chairman Club Sponsor, Commonwealth Credit Union sponsored our monthly networking luncheon and provided a great presentation about being financially empowered.
Did you know we each have a money personality??
Click this link to take your own money personality quiz!
https://ccuky.enrich.org/personality
And if you're drooling over the delicious food we had, Shelby's Diner in Frankfort can fix you right up!